Private Hut Trip - 3 Days/2 Nights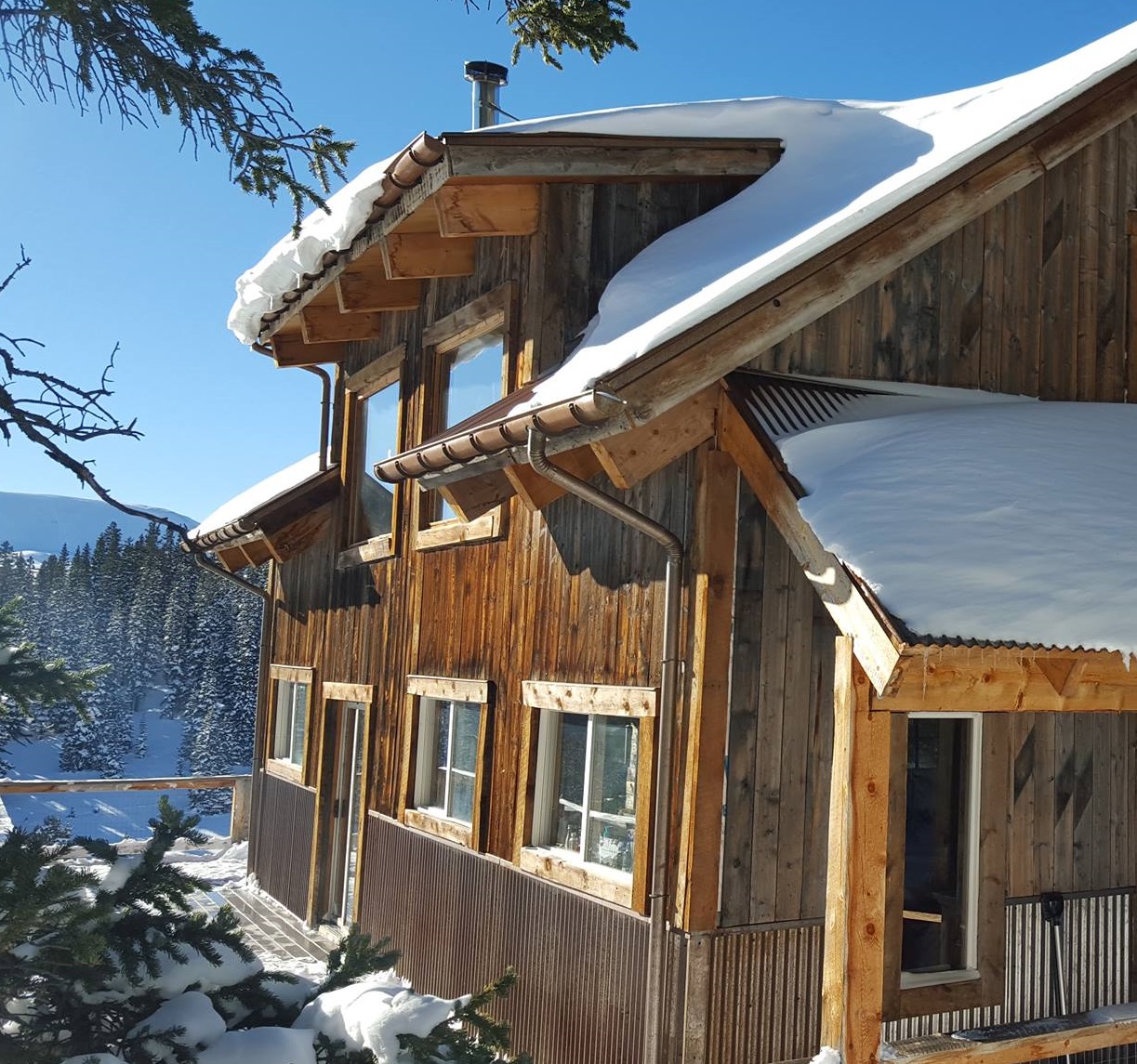 Duration: 3 Days (approx.)
Our Colorado backcountry skiing trips
combine these warm and comfortable backcountry huts and their authentic
mountain settings, together with access to exceptional backcountry
skiing. Backcountry hut trips provide the perfect combination of
exceptional skiing and snowboarding terrain and authentic backcountry
accommodation. Relax on a cozy bench with a hot cup of tea after a day
of making fresh turns, as your guide prepares a hearty, home cooked meal
on the woodstove.
Colorado hut to hut tours continue to grow in popularity; experiencing a backcountry hut tour with our ski guides is
a great way to connect with the Colorado landscape while increasing
your knowledge of backcountry travel and avalanche preparedness. And of
course, backcountry hut trips are a great time with good people!
Spectacular
terrain bordering hut areas offer extensive options for backcountry
skiing and riding for all ability levels. Hut trips can also be combined
with AIARE compliant avalanche curriculum to add formal education to
your trip. For more information check out our AIARE Level 1 Avalanche Course page.
All trips include: land and use fees, private guide and instruction. Hut fees and meals not included.
Choose
#1 recommended Apex for the unforgettable back country experience. No
experience is necessary. We serve all ages, abilities and fitness
levels. Satisfaction guaranteed.
Eiseman Hut – Located North of
Vail Resort and the Vail Valley, this hut offers a plethora of skiing
and riding right out the door. Open slopes, tree skiing and mountain
summit tours for all ability levels await. With approach views
overlooking the ski area, real backcountry solitude and 16 beds, this is
one of the finest of the10th Mountain Division Huts.
Anna's
Cabin- Anna's is a completely off-grid, backcountry hut and located on
the Continental Divide at an elevation of 11,700 ft. Surrounded by
thousands of acres of San Isabel National Forest, there are no other
structures for miles, and none in sight, for a very remote feeling
retreat that's only 1.8 miles from the highway and parking area. It's a
great base camp for backcountry adventures on the high Colorado trails.
Wildlife sightings are very common. No electricity or running water –
bring your own bottled water or melt snow on the woodburning stove.
Indoor composting toilet facilities. Propane gas cook stove, kitchen
utensils (pots, pans, etc.), and oil lamps provided. Bring your own
headlamp, hut booties, sleeping bag, pillow case and tooth brush.
Sleeping arrangements: one double "sleigh" bed on main floor, one queen
bed and two sets of bunk beds in upstairs loft (ladder climb required).
Dogs allowed in summer, but not in winter due to snow gathering for
drinking water.
Advanced reservations are recommended. See the gear list tab.