$500 Gift Certificate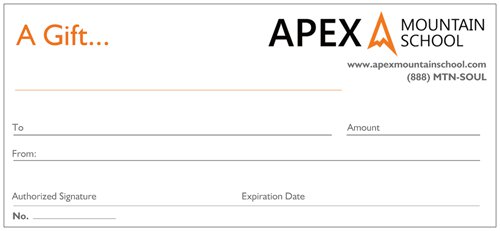 These classy cert's are great for an ice climbing gift for your son's birthday, a winter mountaineering course for your best friend's graduation, or a rock climbing trip for your wife and her best friends. Get creative and we'll take care of the rest!

How it works: We'll send you an email with the gift voucher code which you can then pass on to the lucky person. They can then redeem their gift voucher online through our booking system.